What is Tether?
Tether is a cryptocurrency token claimed by its creators to be backed by one dollar for each token issued.
As stated by Wikipedia page on Tether. The idea behind Tether is rather simple. They issue blockchain token USDT, every token stands for one United States Dollar. Fair deal, right? But there is a catch.
Tether is not obliged to redeem USDT for real USD! From their terms:
There is no contractual right or other right or legal claim against us to redeem or exchange your Tethers for money. We do not guarantee any right of redemption or exchange of Tethers by us for money. There is no guarantee against losses when you buy, trade, sell, or redeem Tethers.
In fact, there are many other legal statements in their terms, which are in short mean that you do not have any rights, they owe you nothing and you can't even take them to the court over the matter. One may ask, who would buy Tether then? You will be surprised.
How that all happened? Why are people so blind?
Tether Timeline
Let's first look at history timeline of Tether.
Tether Capitalization
There is also another timeline in Tether history. Timeline of printing money. Let's take a look.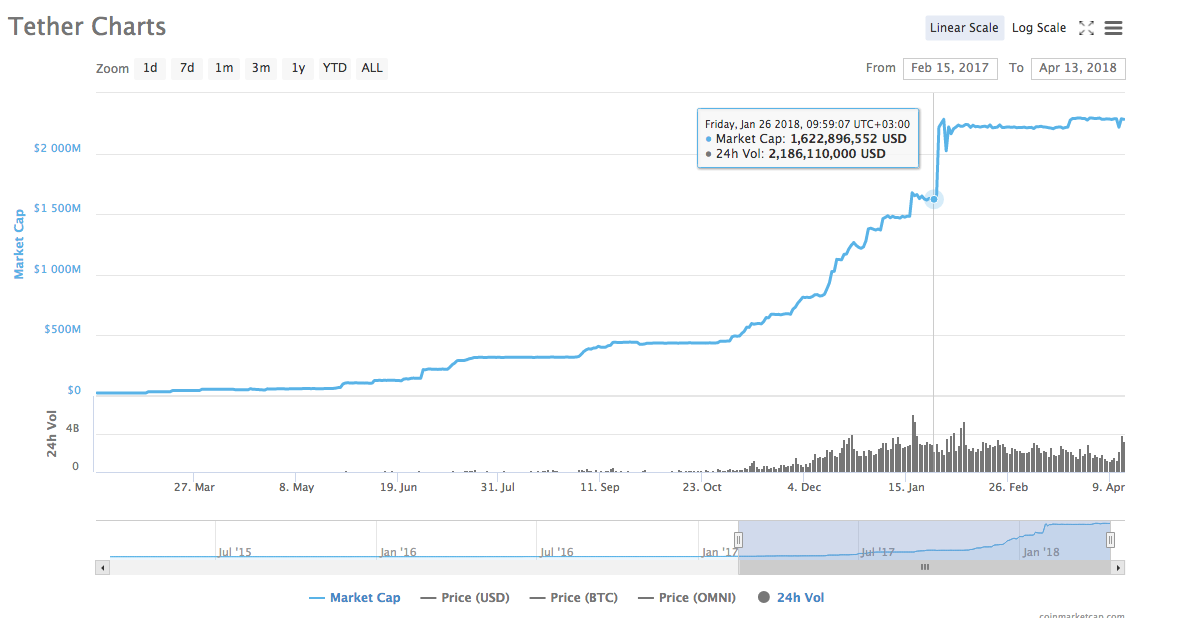 As you can see Tether capitalization stayed relatively small and stable until November 2017. After that, they started printing money like mad reaching 2,282 billion US Dollars by January 2018. It took three months to print around 1.8 billion US Dollars. We all know what happened in this period, especially in December 2017. Bitcoin and cryptomarket reached it all-time highs. What a coincidence! It is especially thrilling because they lost banking in March 2017, yet they printed 1.8 billion US Dollars with no banking whatsoever.
There is a twitter account called 'Not Tether Printer', which I highly recommend. It monitors Tether public address and as soon as they print more USDT it posts new twitter with the amount.


I am pretty sure, someone has a trading bot based on that.
Tether Money Reserve
Even we know that Tether by any means is not obliged to redeem tokens for real USDT, let's try to figure out how much money does Tether have.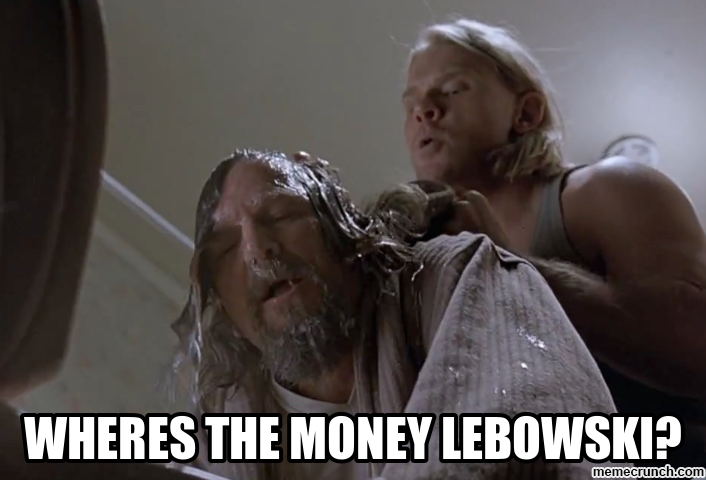 According to official Tether statement, the last audit they had was in March 2017 by TOPSUN CPAs & Co, which showed a total of 44 millions of USD Dollars.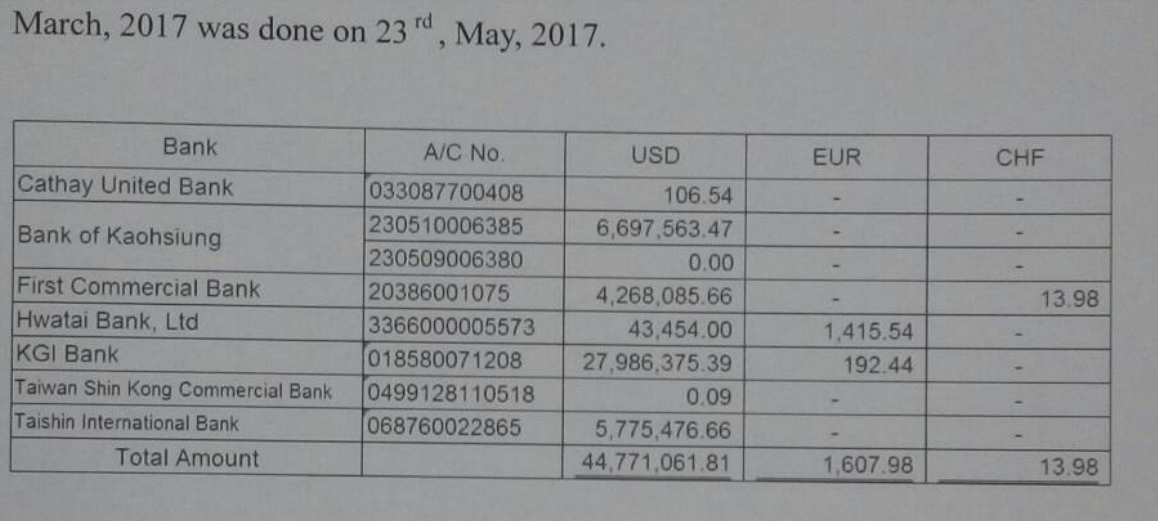 After they hired Friedman, LLP based in New York, but soon after their relationship was dismissed.
"Given the excruciatingly detailed procedures Friedman was undertaking for the relatively simple balance sheet of Tether, it became clear that an audit would be unattainable in a reasonable time frame," Tether said in the statement.
I wonder what happened there. Probably Tether books are so good that an audit not even needed!
I failed to find any proof of funds for Tether neither any information on recent audit, but what I found is that Wells Fargo Blocked $180m in funds belonging to iFinex and Tether customers. But I never found that these funds were released. How much money does actually Tether has? No one really knows. I would bet my money that it has less than 2,282 billion US Dollars.
Legal Situation
Any book on economics will tell you that one of the most important functions of government is monetary policy (printing money). The thing is government doesn't really like a competition that is why it tends to send to jail anyone who prints money in one or another way. Thanks to blockchain technology now there is a new way to print US Dollars – issue USDT. U.S. Regulators Subpoena Crypto Exchange Bitfinex, Tether in January 2018. It seems US government not exactly happy about Tether minting fresh dollars using blockchain. The whole story of Tether from legal perspective reminds me Liberty Reserve.
Liberty Reserve was a Costa Rica-based centralized digital currency service that billed itself as the "oldest, safest and most popular payment processor, serving millions all around a world".
Liberty Reserve also had a Liberty Reserve Dollar, which was tied to the value of US dollar. It existed in total for 7 years and it took authorities around two years of investigation to shut it down. Arthur Budovsky founder of Liberty Reserve was sentenced to 20 years in prison. At its peak, Liberty Reserve had 1 million users and had launder more than $6 billion. Tether has $2.6 billion day trading volume and who knows how many users.
As of January 2018, you can't even legally hold Tether as US citizen according to new Tether terms.
The End
Speculation is fine, but fraud is not. Educate yourself on the situation. Do your own research. Do not trust anyone. Tell other cryptocurrency enthusiasts. Good luck!
TL;DR
Tether is not obliged to redeem tokens for money.
Tether has no banking.
Tether has no audit and the last one was in March 2017.
Tether probably under criminal investigation.
Disclaimer: this article is for educational purpose only and it's not a financial advice. Seek a duly licensed professional for investment advice.
References: