J.L. van der Velde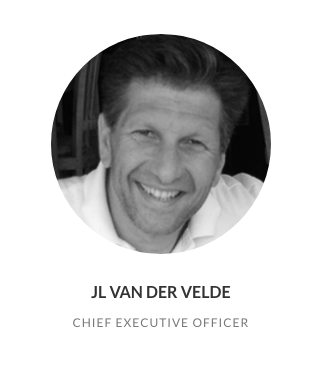 J.L. van der Velde is Tether and Bitfinex CEO he is also CEO of Bitfinex. Little known about him. For CEO of a big crypto exchange, he has the incredibly small digital fingerprint.
Giancarlo Devasini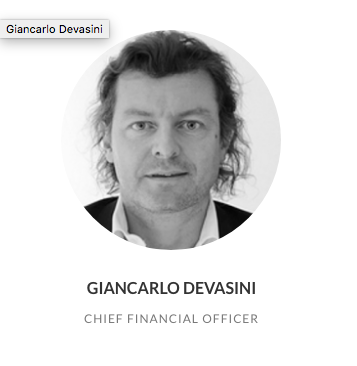 Giancarlo Devasini is CFO of Tether and Bitfinex.
"Little is known of Mr. Devasini's background, other than that he founded a computer hardware company during the 1990's. Mr. Devasini was fined 100 million Italian lira in 1996 for selling pirated copies of Microsoft software." by news.bitcoin.com.
At December 2012, he made the following statement on bitcointalks:
Illiquid markets, such as Bitcoin are easy prey to manipulation. The principle is to draw attention by buying a pretty big quantity (compared to the daily number being bought and sold) and once this attention is drawn, more and more people will start buying trying to jump on the bandwagon and trying not to miss the train. This is on a larger scale exactly what happened in the summer of 2011 when the price of a BTC went all the way up to 30 USD a piece. Such phenomenons normally end up with a massive selloff, (exactly what happened in the above mentioned example when the price went down to 3 usd, losing about 90% of its value) where a lot of late joiners got burned, lost lots of money and abandoned the game saying it's rigged, when the only thing that was rigged was their intelligence.
And after that in June 2014: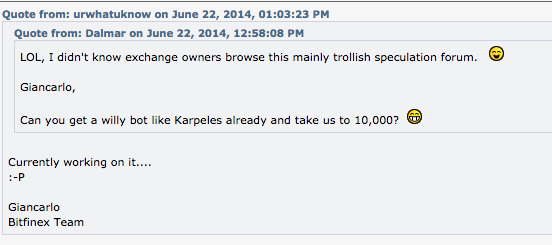 Willy Bot was a bot on Mt. Gox, which did wash trading to pump BTC price.
I wonder how is Bitfinex bot for wash trading is called and I am curious how much it is involved in the event of December 2017.
Phillip G. Potter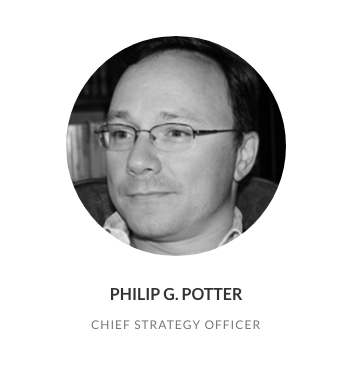 Phillip G. Potter is CSO of Tether and Bitfinex. He admitted trading on Bitfinex Platform even being CSO and having admin access to the exchange. I wonder what would SEC and CFTC say if they discover that CSO of any exchange would trade on it?
Matthew Tremblay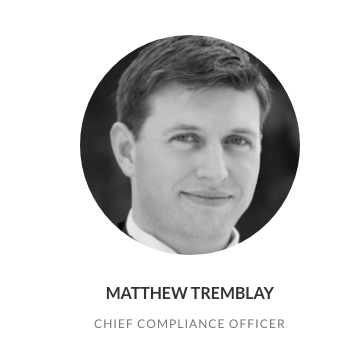 It seems as Metthew Tremblay doesn't even exist. I failed to find his LinkedIn or any other profile. There are absolutely no official links on him either on Tether or Bitfinex website. He is not part of a Bitfinex Team on the LinkedIn page. I am not alone, who think that Matthew Tremblay doesn't exist. What a conspiracy theory!
Peter Warrack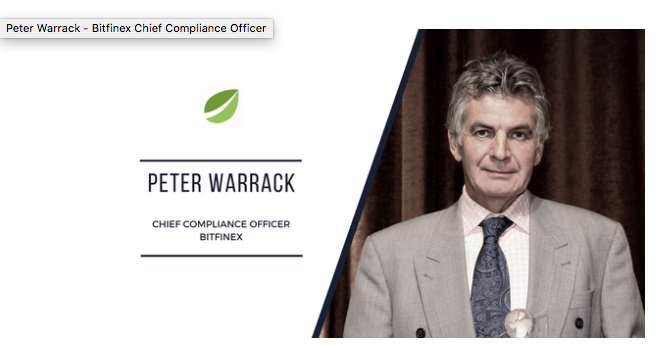 Peter Warrack was hired as CCO, I guess it means Matthew Tremblay is fired but is never mention in a press release.
Given a current state of Bitfinex/Tether situation (probably under investigation), I wonder how much they have paid him in order to join. It also shows that Bitfinex is going to do everything possible to get away from this situation. I will be extremely surprised if Bitfinex/Tether manage to avoid legal action against them.
TL;DR
CEO (J.L. van der Velde) of Tether/Bitfinex has almost zero digital footprint.
CFO (Giancarlo Devasini) is an expert in 'pump and dump' schemes as well as writing bots for a wash trading.
CSO (Phillip G. Potter) likes to trade on Bitfinex having admin access. I would like it too!
Bitfinex/Tether hire new Chief Compliance Officer (Peter Warrack) in order to resolve the current situation.
Disclaimer: this article is for educational purpose only and it's not a financial advice. Seek a duly licensed professional for investment advice.